---------- Forwarded message ----------
From: "Gatestone Institute" <
list@gatestoneinstitute.org
>
Date: Aug 12, 2016 7:45 AM
Subject: Hamas: Vote for Us or Burn in Hell
To: <
faigerayzel@gmail.com
>
Cc:
| | |
| --- | --- |
| | |
by Khaled Abu Toameh  •  August 12, 2016 at 5:00 am
Abbas decided to hold local and municipal elections because his advisors convinced him that Hamas would boycott the vote, according to senior Fatah official Husam Khader.

The first sign of Hamas's frightening platform emerged when one of its top muftis, Yunis Al-Astal, issued a fatwa banning Palestinians from voting for any other party other than Hamas. "Any person, male or female, who votes for a party other than Hamas will be considered an infidel and apostate and his or her repentance will not be accepted even if they fasted or prayed or performed the hajj [pilgrimage] to Mecca," the mufti ruled.

This Hamas tactic has worked in the past. In the previous parliamentary election, Hamas used the same propaganda to brainwash and scare Palestinian voters.

By calling the election and allowing Hamas to participate, Abbas is digging his own grave, and presiding over the burial of any so-called peace process with Israel.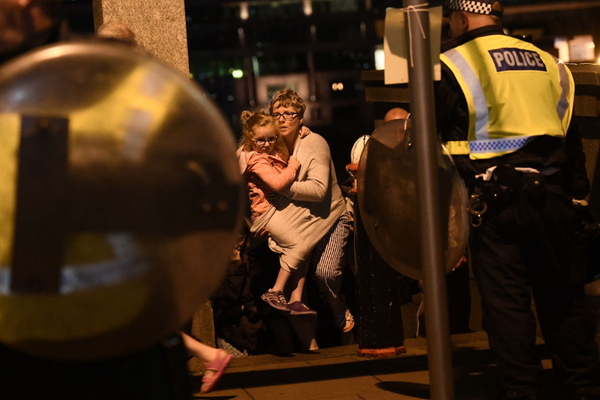 One man, one vote, one time? Hamas leader Ismail Haniyeh (left) and Fatah leader Mahmoud Abbas (also president of the Palestinian Authority) are pictured voting in the last election for the Palestinian Legislative Council, which took place in 2006.
It is election season in the West Bank and Gaza Strip. Palestinians are preparing to cast their votes in the local and municipal elections, scheduled to take place on October 8. The upcoming elections will be different from the last one, held in 2012 only in the West Bank, when Hamas boycotted the vote, allowing the rival Fatah faction to claim victory.
This time Hamas has decided to join the political fray -- a move that caught Fatah and its leaders, including Palestinian Authority (PA) President Mahmoud Abbas, by surprise.
Hamas's decision to participate in the local and municipal elections has further aggravated tensions with Abbas's Fatah faction, which continues to suffer from deep internal divisions and rivalries.
In the past few weeks, Hamas and Fatah have been accusing each other of cracking down on each other's supporters in the Gaza Strip and West Bank in a bid to affect the results of the election.
Continue Reading Article

You are subscribed to this list as faigerayzel@gmail.com.
To unsubscribe, go to https://www.gatestoneinstitute.org/list_unsubscribe.php
To edit your subscription options, go to https://www.gatestoneinstitute.org/list_edit.php
To subscribe to the this mailing list, go to https://www.gatestoneinstitute.org/list_subscribe.php
14 East 60 St., Suite 1001, New York, NY 10022