Below, please find a special message from one of our advertisers, David Horowitz Freedom Center.
Fellow Patriot,
Turn to God.
Not to government, not to media, but to God.
I know this might sound surprising coming from me – I've never been very religious.
But Joe Biden couldn't even bring himself to utter the word 'God' in his National Day of Prayer address.
So with everything happening around us and in our government, it's time for our country to honor the religious roots of our freedoms.
The radical Left is doing everything in their power to rip Christianity from our culture, because that's where our freedoms, our rights, our liberties – the values that have defined our nation – came from.
When I wrote Dark Agenda: The War to Destroy Christian America, I took a deep dive into our founding by Protestant Christians – and the Left's repeated efforts to push religion to the margins of our culture.
And now, more than ever, I want my fellow Americans to know the truth about how we were able to create and maintain the Great American Experiment.
The answer lies in our country's Judeo-Christian heritage.
But no one is saying that to our children in schools, or in the mainstream media.
That's why I'm asking for a generous donation of $45 or more today – to amplify this message across our country when America needs to hear it most.
And as a thank you for your generosity, I'll send you your own copy of Dark Agenda: The War to Destroy Christian America.
Because if the Left succeeds in stripping America of its religious culture, and destroying the freedoms it created, America will cease to exist.
America's religious foundation created the freedoms and prosperity we enjoy today.
It's all that stands between us and a socialist, Marxist future, where government replaces God and becomes the almighty authority.
You see, the only way to defeat the Left and their godless, borderless plot for our country is to EXPOSE THEM.
Believe me when I say I'd know better than most.
My name is David Horowitz, and for the first 40 years of my life I was a communist.
I was side by side with Huey Newton and the leaders of the Black Panthers. I edited Ramparts – the largest magazine of the radical Left. I marched, I wrote manifestos, and I attacked America whenever and however I could.
Then my eyes opened to the incredible destruction and evil my "comrades" made possible. So I left.
I cast my 1984 ballot for Ronald Reagan and never looked back. I created the David Horowitz Freedom Center to fight the Left, and dedicated my life to exposing them.
I did it because I knew first-hand the threat our country was facing, I knew what was at stake, and I knew that if I didn't tell the American people what I knew, we would lose our country forever.
Because they rely on deception. When they're allowed to go about their business in secret and behind closed doors, you and I are in the most danger – and so is our country.
That's why I hope you'll join me in this battle for America's future right away.
And remember – if you donate $45 or more, I'll send you a complimentary copy of Dark Agenda.
As a communist, I saw the Left for who they really were and what they were really after.       
I know that if they can erase Christianity from our culture the way they've always wanted to, they will conquer our nation once and for all – and we'll never get it back.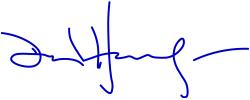 David Horowitz
P.S.– The radical Left knows Christianity shaped America and the values that made us who we are – so they want to wipe it out wherever they can find it. We can't let that happen. Please donate $45 or more to the Freedom Center right away, and expose the Left for the God-hating, Bible-burning extremists they are.
P.P.S.–  As a thank you for your gift of $45 or more, I'll send you a complimentary copy of Dark Agenda: The War to Destroy Christian America.

The David Horowitz Freedom Center is a 501(c)(3) nonprofit organization.
All donations are tax-deductible to the extent allowed by law.
© David Horowitz Freedom Center | www.HorowitzFreedomCenter.org
P.O. Box 55089, Sherman Oaks, CA 91499
Copyright © 2021 Conservative Review. All rights reserved.
This email was sent by:
Conservative Review 
8275 S. Eastern Ave, Ste 200-245
Las Vegas, Nevada 89123 USA
The advertiser may collect personal information based on your interaction with this email. Please read the advertiser's privacy policy for more information.
Privacy Policy | Manage Your Preferences | Unsubscribe
To view this email as a webpage, go here.